How am I going to survive the next 18 years?
Do you question how (IF!) you will survive the next 18 years?
We bet you do.
Is your marriage still all
peaches and cream
? Something tells us that the days aren't always that sweet.
How about
you
? Are you taking care of yourself? Or do you ride the struggle bus like the rest of us?
Then hop on board! We are YOUR PEOPLE.
I Am The Worst Parent Ever
drives through your neighborhood, picks you up, and rides you around like a party bus offering mid-ride therapy sessions and random comedy.
We are here
for parents who are exhausted, over-stressed, and under-inebriated, yet still utterly happy
.
We are here
for parents who need to write themselves a BIG-A$$ permission slip

to let themselves off the hook for being responsible for #

allthethings and wearing

#

allthehats

.
TUNE IN to the
I Am The Worst Parent Ever podcast
, and we can figure it all out together.
Nicole Merritt is the mother of three, a freelance writer, and the Owner/Founder of
jthreeNMe
. Robert is a Positive Psychologist who hosts the
Parents Like Us
community on Facebook and wrote, "
Laugh More, Yell Less: A Guide to Raising Kick-Ass Kids
." Together they explore the (sometimes dark) humor of parenting and staying married.
Powered by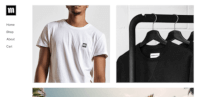 Create your own unique website with customizable templates.